1 – I will leave my space organized
Just to have many people in one place is already getting very saturated, are clothes, sheets and towels to all sides. Imagine my surprise when I arrived in the room to change clothes and there were some panties that were not mine on the bed!
Organizing your space also prevents you from losing your things and helps you find them easier when you need them.
2 – I will always wash my dishes
Is there anything worse than coming home starving to death, having to cook and when it comes to cooking the dishes you need to use are all dirty? That still happens a lot! Especially with hostel guests, who sometimes leave the dishes dirty on purpose or because they need to run away to do something else.
But it's good to always put yourself in the other's shoes, we know it's very annoying to wash dishes, even more dishes that are not yours. If you cook only for one or two people, there will be few things to wash. Best not to create enmities for that, right?
3 – I will not turn on the bedroom light at night
The people in a shared room come to rest at different times, it is part of the rules of good living to try to the maximum not to wake the classmates. So it's best not to turn on the bedroom light.
The tip is to use the phone's flashlight and only light your way. Also try not to make too much noise while looking for your things.
4 – I will not leave my alarm clock playing many times in a row
This tip is interlinked with the previous one, so do not wake up the staff that is sleeping. Just as everyone has different sleeping schedules, some also have different times to wake up.
One of the things I do not like is when you just go to sleep and start playing that rooster alarm clock waking up the whole room! It's part of it, but if you can put a little lower and less aggressive song (that cock makes everyone jump out of bed), why not?
5 – I will be ready to work at the combined time
It is very important to meet the agreed upon with your host and introduce yourself to work at the agreed time. Usually they count on us, so they need someone to play the role they put us.
Arriving on time already indicates that you are a responsible and committed person. Your host will like you and point you to other hosts. Good attitudes generate good things!
6 – I will be proactive
Pro-activity is valid for work and for coexistence in general. At work it's always good when you do the chores you know you need to do even without someone else. It is also very good for the group and the host when you give new ideas on how to improve the work or the environment. In the coexistence, the pro-activity serves small things, such as helping someone to keep the dishes or to extend the clothes.
7 – I will not eat food without my name in the kitchen
The vast majority of hostels work with the tagging scheme to identify who owns it. Usually you buy your food, put a label with your name and no one can pick it up to eat. I get really outraged when my stuff comes from the refrigerator, do not be the person who does it!
The good thing about hostels is that there are usually a lot of things left in the cabinets that guests usually leave and we can cook, but only after the original owners leave.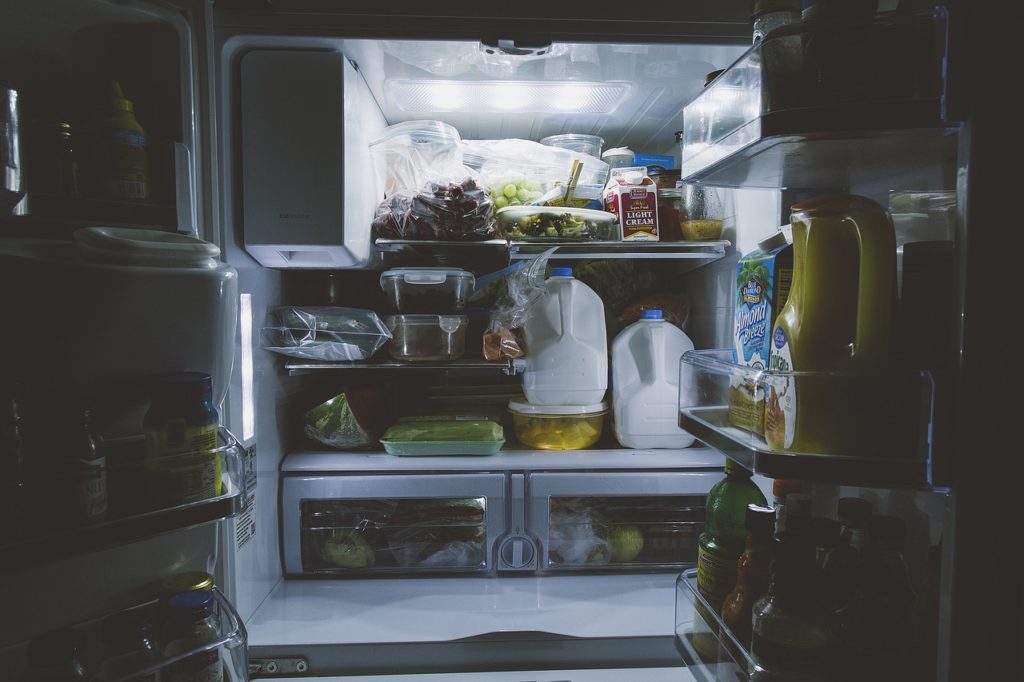 8 – I'll keep my things clean
Everyone likes to live in a fragrant place! When I say keep my things clean, I do not just talk about clothes and other things, but about yourself as well.
Because, incredible as it may seem, I've come across some people who did not think that taking a shower or doing laundry were very important things. Unfortunately, because of this, there was an area wrapped in a boy's closet that no one could get too close to. Not to mention that hygiene habits are great for your health as well.
9 – I will not be late in the bathroom
I would say the worst thing after washing other people's dishes is having to wait a long time to go in the bathroom. Sometimes you need to work or go out and someone takes half an hour in the bath, or sometimes when you wake up tight to go to the bathroom and there are three more waiting in front of you, it's important to be aware that more people need to use the toilet!
Anyway, we have to take into account that some have schedules, or when it is morning everyone has to arrive at the cafe on time.
10 – I will respect the individuality of each
Part of the experience of being in a hostel is meeting people from every corner. Different places result in people with different languages, ideas and customs. It is important to respect what each one has of singular and learn from it!
I have met people who have learned different languages just by volunteering in other countries. I even learned a little Spanish traveling in Brazil, not to mention the friends you can make and the houses you can ask for in the future!
By clipping 77 from worldpackers.com